Lowering BAC is About Saving Lives
Lowering the BAC limit to 0.05 is not about drinking; it is about separating drinking from driving. It is about preventing crashes, injuries, and deaths.
---
House Bill 155 is about preventing negative behaviors associated with drinking and driving.
It is based on research and evidence that will lead to reduced harm and cost for all tax-payers.
It is time to set a clear policy that in our state it is not OK to drink and drive.
---
---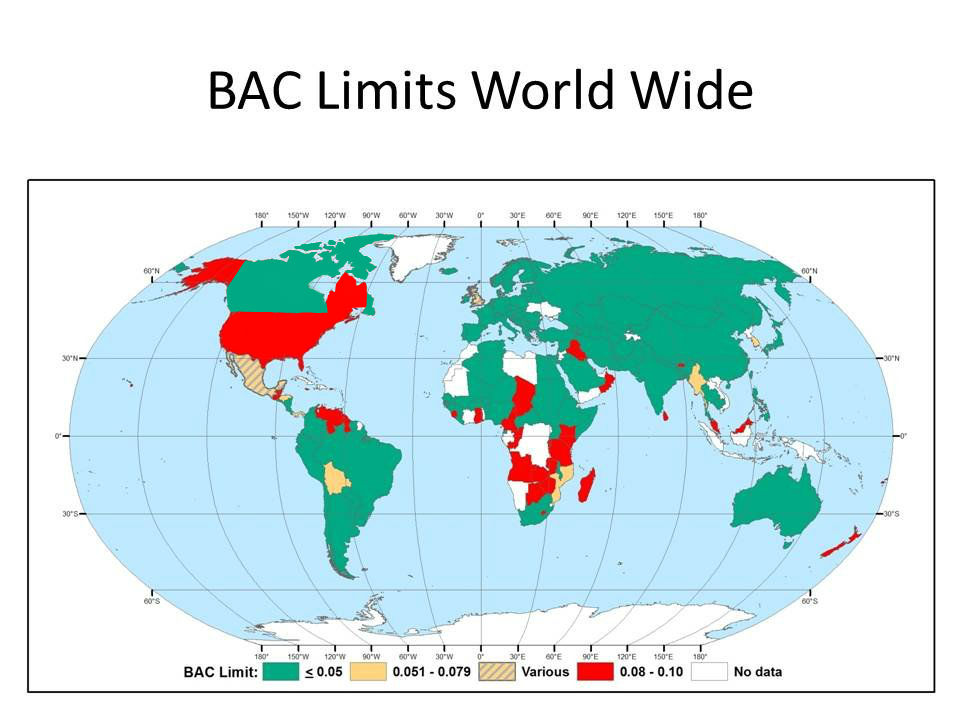 ---
---
---
Utah State Rep. Norm Thurston (R-Provo) interviews Dr. Bella Dinh-Zarr, vice chair of the National Transportation Safety Board about the benefits of lowering the legal Blood Alcohol limit to 0.05 during her visit to the Utah State Capitol, Feb. 10, 2017. (Read the brief transcript.)
---
Learn more about how lowering the BAC limit will save lives by reducing the number of people who drink then drive.
Quick Facts
Quick Facts
At .05 BAC, tracking, steering, coordination and emergency response are all affected. (NHTSA)
.05 is the international standard — over 100 countries have BAC limits of .05 or lower.
In Europe, only Malta and parts of the United Kingdom still have a .08 BAC limit. All other countries are at or below .05, with some as low as .00. (ETSC)
In Canada, only Quebec allows driving with a BAC above .05. (Blais et al.); Saskatchewan lowered to .04 on January 1, 2017 (CTV News)
Alcohol-related deaths fell when states went from .10 to .08 but are rising: Alcohol-impaired driving fatalities increased 3.2% from 2014 to 2015. (GHSA)
In 2013, the National Transportation Safety Board recommended that all states lower their BAC limit to .05 or lower. (NTSB) (Video annoucement, Deborah Hersman)
Utah is not the only state considering making this change. (Washington, Hawaii)
Utah and Oregon were the first states to lower from .10 to .08 in 1983. All 50 states and the District of Columbia lowered the BAC limit to .08 by 2005.
HB 155 includes a delayed implementation date of December 30, 2018 to allow everyone involved time to adjust.
Utah law already states that .05 is dangerous. Liquor licensees that provide breathalyzers must post a notice that states: "The National Transportation Safety Board has found that crash risk is consistently and significantly elevated by the time an individual reaches a blood alcohol content of 0.05." (UCA 32B-5-311)
Almost all of Europe is at .05 or lower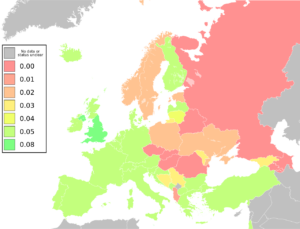 Studies
What Do Studies Show?
This law will shift the message from "Don't Drive Drunk" to "Don't Drink and Drive" reducing impaired driving and saving lives
FAQs
Frequently Asked Questions
How impaired is a person at .05? 
According to the CDC and NHTSA, at .05 BAC a person exhibits

Mental State
Driving Ability
Exaggerated behavior
Problems with small-muscle control
Impaired judgment
Lowered alertness
Release of inhibition
Reduced coordination
Reduced ability to track moving objects
Difficulty steering
Reduced response to emergency driving situations
A person may "feel fine" at .05, but they are in fact impaired.

How many drinks does a person have to drink to get to .05?
According to the CDC, for an average person, .05 BAC occurs after about 3 standard drinks in a one hour period, which equates to:


Type of Drink
Alcohol Content
Quantity
"Utah Beer"
3.2%
56.25 ounces
"Heavy Beer" or malt liquor
7%
24 ounces
Wine
12%
15 ounces
(2/3 of a 750 ml bottle)
Distilled spirits:
Tequila, gin, rum, vodka, whiskey
40%
3 shots

To see how much alcohol it takes to get to .05 and how it affects real people, watch this short video: "How Much is Too Much? A look into Blood Alcohol Content," by Karen Lehr from KIVI in Idaho
The Cleveland Clinic BAC calculator gives a more detailed estimate based on weight and time.

How are people supposed to get home in a state like Utah?

In many places around the world, people drink more, but drive impaired less (and die less).
People who go out to drink plan ahead.
Utahns regularly use designated drivers.  
Shared-ride services (Lyft and Uber) are increasingly available in Utah as a reliable and affordable alternative to impaired driving.  In fact, as of January 26, 2017, Uber's platform is available statewide.  
Studies show that where Uber is available, drinking and driving is less of a problem. (Uber)

Shouldn't we be focused on other things like texting while driving?

Studies show that lowering the BAC limit to .05 will reduce drinking and driving and highway deaths.
There are many things we can do to makes the roads safer.
This policy should be part of an overall effort to reduce crashes and traffic deaths.
Impact on Law Enforcement
Understanding Implementation by Law Enforcement
Current evidence collection requires evidence of impairment before collection of evidence on BAC. 

Step 1. Probable cause to make a stop: The officer observes a violation that justifies a traffic stop, such as a moving violation, driving pattern, equipment violation, etc. Law enforcement may also initiate check points under certain guidelines.
Step 2. Evidence of impairment: During each traffic stop, officers pay attention to sensory clues that suggest possible impairment, such as bloodshot eyes, slurred speech, smell of alcohol, lack of coordination, etc.
Step 3. Further investigation: If there is evidence of impairment, the officer may take the person out of the vehicle for further investigation. At this point, the officer administers the Standard Field Sobriety Test (SFST), which has been calibrated to be evidence of impairment. If the person passes, the investigation is terminated.
Step 4. Arrest for impaired driving:  If the person fails the SFST, they are placed under arrest and charged with impaired driving.
Step 5. Collection of additional evidence: Officers may use a PBT (preliminary breath test) to determine the cause of the impairment – alcohol, drugs, medical issues or a combination. The PBT provides an estimate of BAC but is generally not admissible as evidence. If alcohol is suspected as the cause of the impairment, the officer may collect evidence of BAC through an Intoxylizer or blood draw.
Step 6. Evidence and case referred to prosecutors: All evidence collected is turned over to prosecutors to help determine charges and prepare their case.  Prosecutors may continue with an impaired driving charge or pursue a DUI case depending on the evidence collected.

Peace officers will not change how they collect evidence.  

Since evidence of impairment is required before investigating any per se DUI violations, there is no need to change any evidence collection procedure or develop new SFSTs; the current tests are adequate to determine impairment.
HB 155 contains a provision that all peace officers will be trained on current NHTSA-approved SFSTs.  Those tests are well accepted by the courts as evidence of impairment.

This bill is not designed to arrest more people.

Under Utah law, a person is guilty of impaired driving if they fail a standard field sobriety test. The penalties for impaired driving are almost the same as driving with alcohol above the BAC limit.
Law enforcement estimates that only 1% of impaired drivers are arrested.
If the goal was simply to arrest more people, we could put more resources into enforcement.  However, the goal is to prevent deaths, which can be more effectively accomplished if we can get people to not drink and drive in the first place.
Supporters
Who Supports Lowering BAC to .05?
63% of Americans (AAA Foundation 2005)
Utah Highway Patrol
Utah Commission on Criminal and Juvenile Justice
Utah Medical Association
Utah County Sheriff James Tracy
Utah Sheriffs Association
The American Medical Association
Utah PTA
Utah State Fire Marshall
World Health Organization
Steven L. Garside, DUI Prosecutor
Association for the Advancement of Automotive Medicine
Utah Substance Abuse Advisory Council (USAAV)
Utah Council on Victims of Crime
Family Policy Resource
Stephen Letendre, Substance Abuse Prevention Specialist
---
"We don't want to stop people from drinking. We want to stop people from dying."
I wanted to thank USAAV for supporting the HB 155. Too often policy decisions are made without examining the logic and research that is available. Reducing the legal BAC is a proven measure to prevent problems, injury and death in our state, and to send a clearer message to citizens (especially youth) that alcohol causes impairment. That's why I think this bill is important, and I'm grateful for your efforts in helping the committee to see this.
If officers observe enough clues after doing SFSTs that previously were sufficient to believe the person was above a .08, then they would still have probable cause that the person would be above a .05. If their testimony is that the clues were not tied to a BAC, but to "impairment" then a change in the threshold BAC should not change their testimony.
The same applies at trial, if the officer is on the stand and testifies that the tests have been validated at .08, and the defendant "failed" the tests, in the real world, .08 is always higher than .05...
Prosecutors and law enforcement need to explain how even that low of a BAC affects the brain and is dangerous.
Would Changing the Legal Blood Alcohol Levels Save Lives?
Yes. The research is very clear on this.
As all of us know, too often policy decisions are made without examining the logic and research that is available...
The real question is whether or not lowering the legal BAC will reduce problems and save lives. The research makes it very clear that it has, it does and it will continue to do so, and it's important that we allow this research to inform our policies, rather than basing them off of culture and politics.